"The Politics of Environmental Conservation: A Study in Civil Society,
Scales of Influence, and Corruption in Panama's FIDECO Trust Fund"
Elizabeth Dougherty, PhD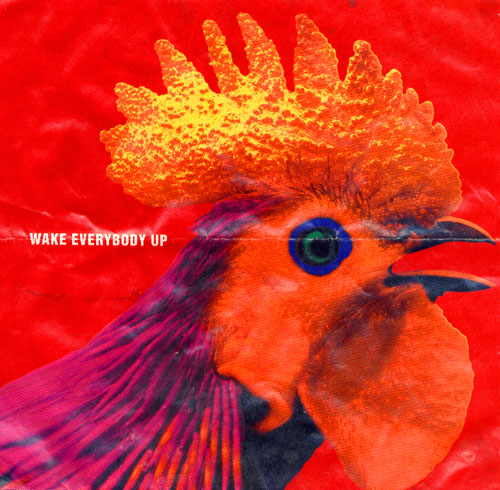 Dissertation Chapter Introductions
The Political Economy of Panama's Environmental Agenda: Service Enclaves and the Development and Operation of the FIDECO Fund
Addressing the Question of Civil Society in Panama
TechnoServe and Proniños de Darién: Scales of Influence, Experts, and Local Knowledge
The Rules of the Game: Linking Corruption and Civil Society in Panama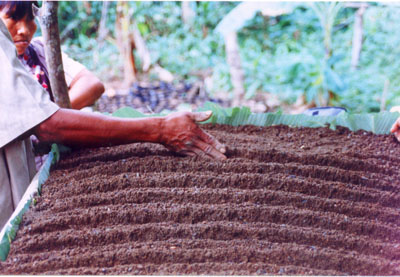 My other diatribes regarding Panama
Human Relations at the Heart of Environmental Conservation
Panama Letter 1: Carnival, solar eclipse and viva la media-machina. (including photos)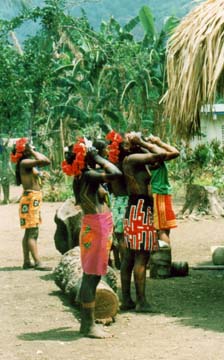 Panama Letter 2: Telefonos, whose guns are whose and the Gringa under the Stairs (including photos)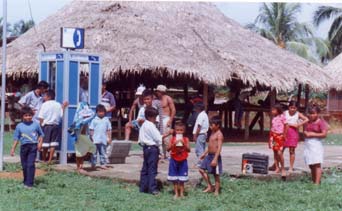 Why is this farmer so happy? Read the book and find out!
From the horses mouth: (links to the organizations related to Panama's FIDECO Fund):
USAID/Panama
The Nature Conservancy/Panama
Government of Panama (MIPPE)
Government of Panama (ANAM)
TechnoServe/Panama
Fundacion NATURA
Fundacion ProNinos de Darien